Our premiere at the B2Run: Running for a good cause
B2Run hosts events that allow teams to run together, foster team spirit, and contribute to a good cause. The routes are one-of-a-kind, taking participants through fascinating locations and Germany's biggest sports stadiums. With running distances of five to six kilometers, the events are suitable for many sports enthusiasts.
This year, we participated in the B2Run, a company run in Hamburg, for the first time. The run offers a great opportunity to perform as a team, show athletic ambition, and do good at the same time. Wearing self-designed running shirts, eight of our esomies tackled the challenge of 5,600m and not only showed impressive commitment. We also acted as a proud charity partner: A part of our runners' entry fee was donated to the German Bone Marrow Donor Centre (Deutsche Knochenmarkspenderdatei = DKMS).
For us, supporting people who need a stem cell donation is a labor of love. Already on World Blood Cancer Day on 28 May, we successfully recruited new members for the DKMS with an internal company campaign in Hamburg, motivated people to donate blood, and provided plenty of information material on this important topic.
In addition to the financial donations, B2Run is pursuing the goal of planting 10,000 trees this year and is enforcing this plan with one tree per runner. Thanks to the numerous events organized, more than 9,000 trees have already been planted worldwide in September 2023. We are incredibly impressed by the organization and initiative of the team and grateful that we could be part of such a great event.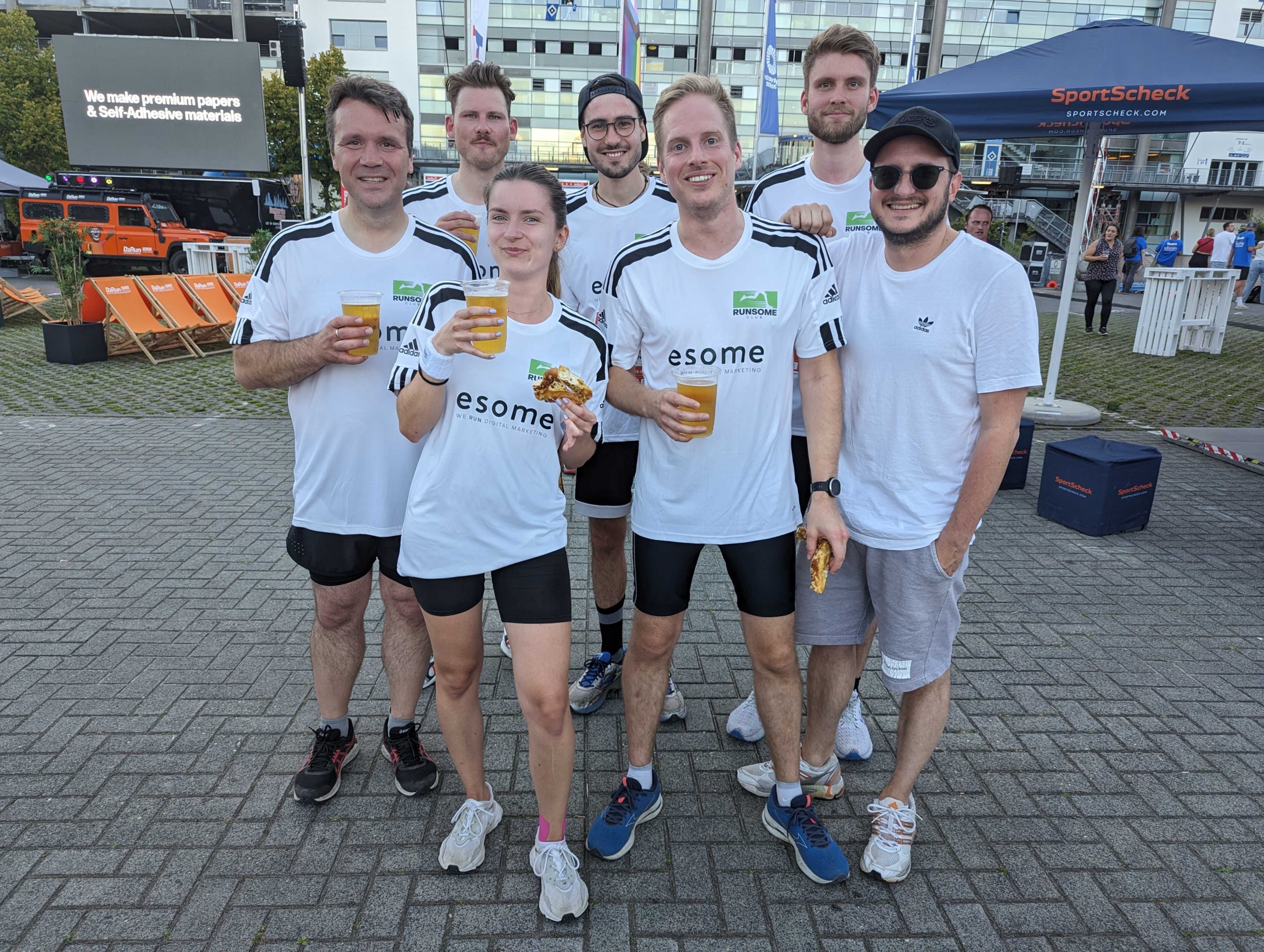 A big thank you to our fantastic esomies (Laura, Stefan, Steffi, Robin, Marcel, Simon, Michael and Felix) who performed and represented us with great running times. A special shout-out to Michael, who reached 5th out of over 6,000.
Now it's time to stay sporty and look forward to next year. Then, we will compete again as a team and do good together at the B2Run.