Hybrid meets Live: Successful strategy update with new event format
In September, we held our regular strategy update, where our management team summarised an overview of goals, progress, and upcoming initiatives. As we have been working exclusively hybrid since 2020, this presentation was also remote for most of the team. Most recently, we considered testing a new format and giving a joint live event a chance. The question of how this could affect internal communication made us curious—no sooner said than done.
We invited our esomies to a late afternoon event at our offices. Of course, those who could not attend in person had the opportunity to join in via Zoom as usual.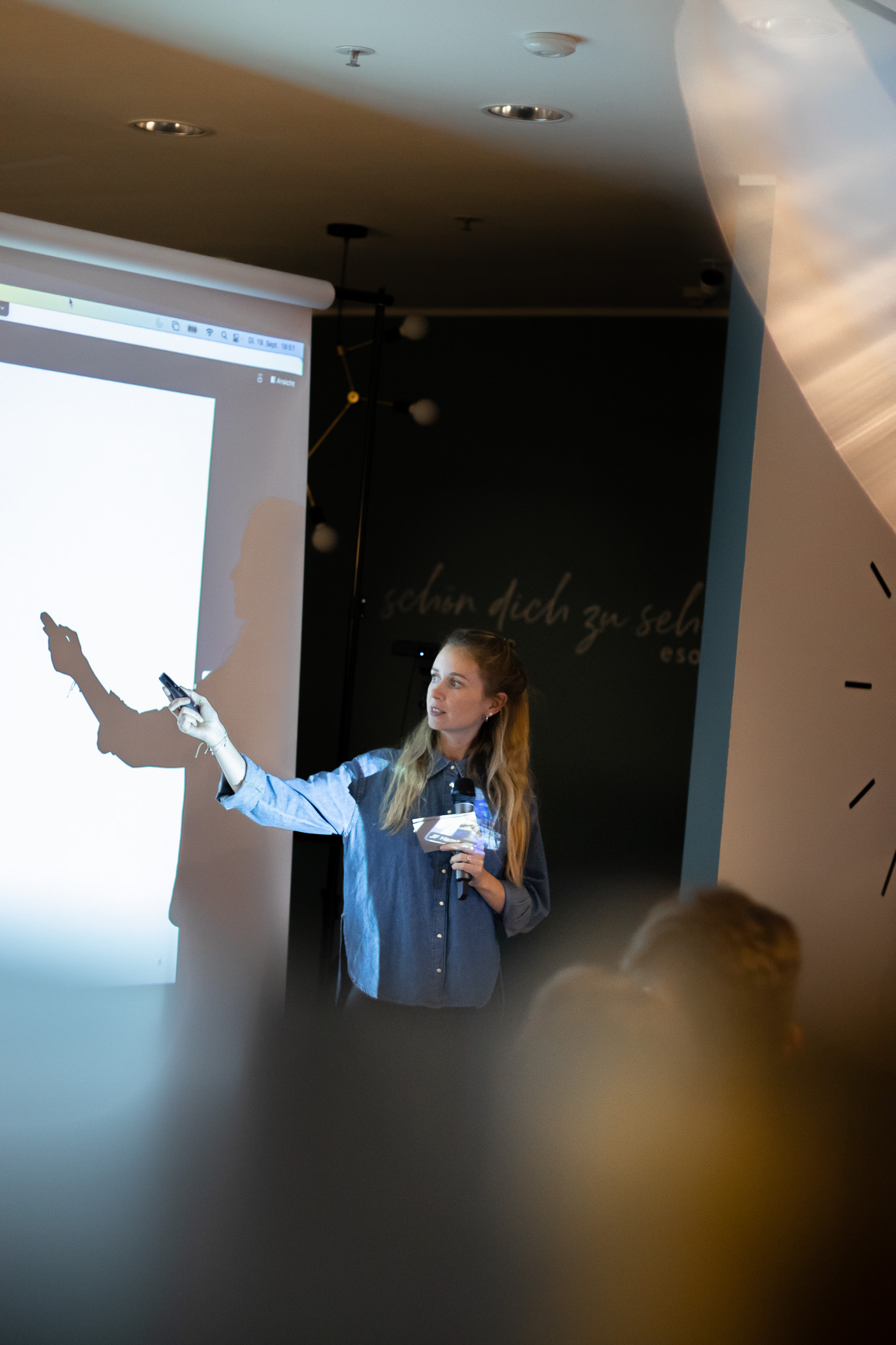 In addition to the usual strategy update, we also organized two expert presentations.
Our Account Director, Felix Pfanzagl, spoke about "Maximising Ad Effectiveness", and our People Lead Communication & Culture, Desirée Rühland, as well as our Account Manager, Aleksandra Jankovic, gave insights into "Sustainability in the media industry" and our climate strategy.
The on-site event offered a relaxed and interactive atmosphere that encouraged exchange on the topics presented. The participants could fortify themselves between the presentations with tasty snacks and refreshing drinks.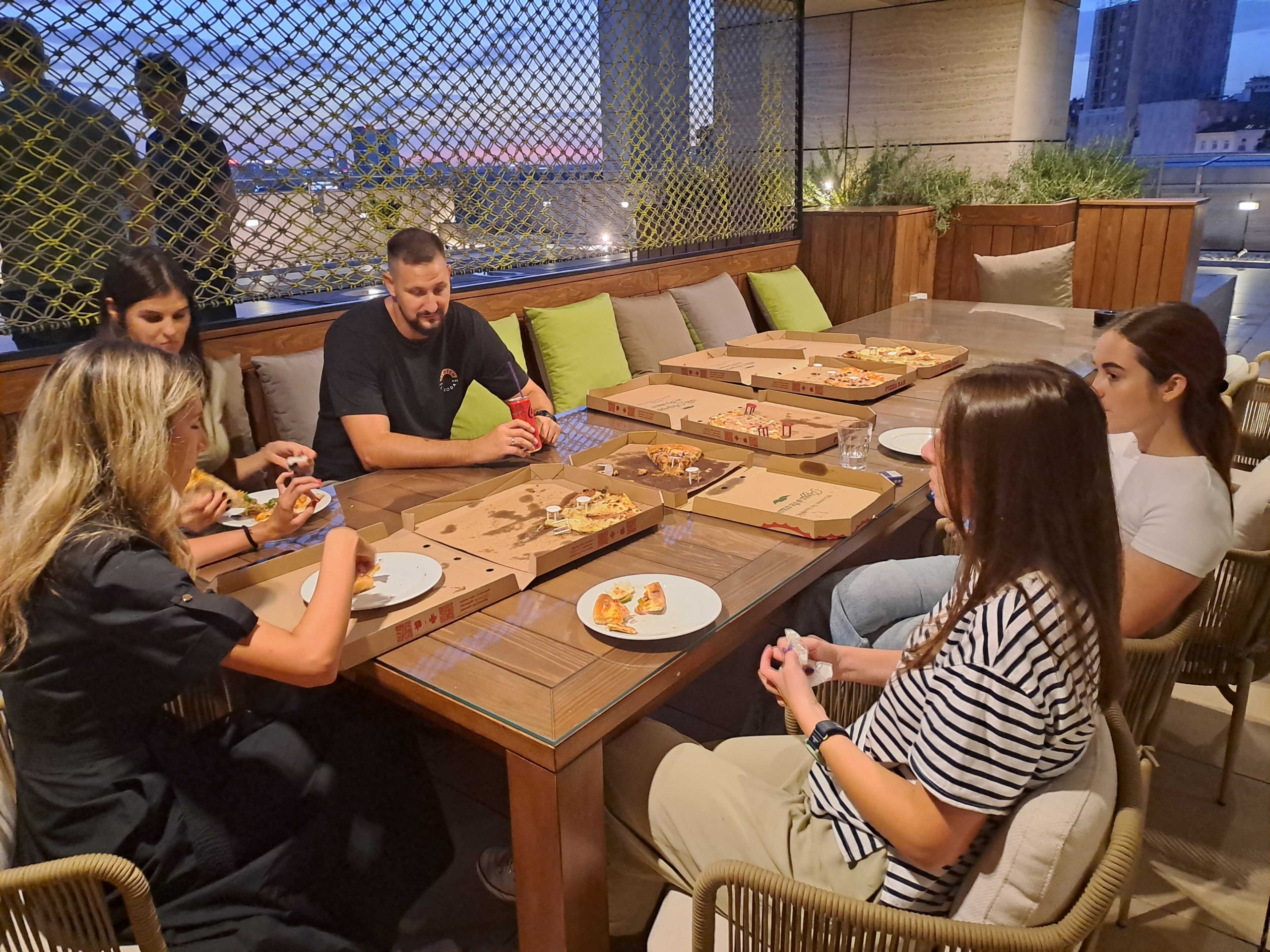 We are happy about the attempt and will keep and further optimize the format in the future.